Image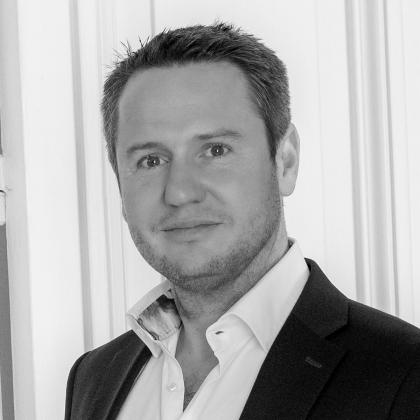 Max Mailliet,
,
Member of the Luxembourg Bar (Avocat à la Cour)
Max specialises in litigation with a focus on fraud and asset tracing, white collar crime, commercial and shareholder litigation as well as employment law. Max is also very active in the area of corporate & transactional work.
Background
Prior to opening his own firm, Max was an associate in the litigation and corporate law departments of a major Luxembourg law firm.
Max holds:
An LLM in Banking and Financial Services Regulation from the London School of Economics and Political Science (LSE, United Kingdom)
A Maîtrise en droit des affaires (Master in Business law) from the Université Robert Schuman (Strasbourg III, France)
A Propédeutiqe I degree from the Ecole Polytechnique Fédérale de Lausanne (EPFL, Switzerland) in Communication Systems
The certificate of candidate notary
The certificate of the Luxembourg Cours complémentaires en droit luxembourgeois (CCDL)
The certificat de fin de stage judiciaire
Max used to be also a lecturer in insolvency law at the Cours Complémentaires de Droit Luxembourgeois organised by the Luxembourg Ministry of Justice.
Activity
Commercial law:

drafting and reviewing of contracts

Commercial litigation:

asset tracing and seizing, asset recovery, merger, acquisition and restructuring litigation, shareholder litigation, corporate litigation matters

Civil and real estate law, tenancy law

Employment law:

assisting managers or employers in their employment law issues, termination of contracts of employment, settlement negotiations, professional negligence and disciplinary proceedings, regulation of work, work permits

White collar crime:

criminal defence, assistance in international judicial cooperation matters, criminal liability of legal entities matters

Liquidation and insolvency proceedings

: serving as Court-appointed insolvency receiver, court-appointed liquidator of companies and investment funds, legal advice with regard to insolvency proceedings, cross-border insolvency proceedings, pre-insolvency proceedings (gestion controlee, sursis de paiement)

Alternative dispute resolution:

arbitration, mediation, conciliation. Max also serves as arbitrator.

Corporate, transactional & restructuring:

advising local and international clients
Publications
Max has authored a number of articles, some of which are available here.
Languages
Max is fluent in English, French, German and Luxembourgish. He reads, speaks and writes Italian.
Hobbies
Max has been registered with the Luxembourg Bar since 2005.
He is member of the following associations: AIJA (Association Internationale des Jeunes Avocats – International Association of Young Lawyers), AIA (Association for International Arbitration), ALAP (Association Luxembourgeoise des Avocats Pénalistes –Luxemburgish Association of Criminal Law Attorneys) and the ALJB (Association Luxembourgeoise des Juristes de Banque –Luxembourgish Association of Bank Lawyers), Legalmondo, Association pour le Progrès en Management (APM) and Fédération des Jeunes Dirigeants (FJD), ICC Fraudnet, ICC's network of leading Fraud & Asset Tracing Lawyers, and GRIP, the Global Restructuring and Insolvency Professionals' network.
Max is also a founding member and the secretary of the Association Luxembourgeoise des Mandataires de Justice, the Luxembourg association of Court-appointed receivers.
He is also strongly engaged in various not-for-profit organisations. He was a founding member of Rotaract Club Luxembourg and was part of the board of Rotaract Europe.
Max plays polo and golf. He also enjoys sailing and skiing.